Website Translation Can Affect Corporate Image
August 24, 2015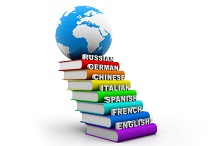 In this era of globalization, a growing number of Japanese corporate websites have pages in other languages, mainly English and Chinese. Depending on their circumstances, some also have pages in Korean, French or other languages. Having nothing but a Japanese-language website may even give the impression that a company is behind the times.
So, is it enough to simply translate the existing Japanese website? Let's take a closer look at the importance of website translation, which can have an impact on corporate and product image.
Multilingual Websites: Why Do We Need Them?
A multilingual website is a must for businesses tapping into overseas markets. Consider the example of a long-established Japanese ryokan (Japanese style inn). To attract overseas guests, in addition to Japanese it needs an English-language website, with room information as a bare minimum. A reservations page and information about the ryokan's history and the house specialties would make it even better. It doesn't matter how popular the place is: having a website only in Japanese suggests that foreign guests aren't welcome.
With the Internet everywhere, information from around the world is a mouse-click away. A website is a marketing tool with tremendous potential to accelerate overseas growth.
Tips for Using Website Translation to Enhance Image
As a website often gives customers their first impression of a company, it is important to understand some key points regarding translation. Above all, the translation should be based on an accurate understanding of the original website, including the company's philosophy and its products' main selling points. This ensures that nothing falls through the cracks between languages, and helps the same content to be delivered in the same tone, no matter what the language.
It is also important for a native speaker of the target language to translate the text. This ensures that the website reads naturally, easily, and doesn't give the impression of being a translation.
Say the title of a company-sponsored summer festival is "The Authentic Japanese Summer Festival." A native English speaker will see this and think a Japanese person has translated it. The problem is the unnecessary "The." A trivial matter perhaps, but it can cause the reader's attention to stray from the main message. This is the sort of area where we need to be extra careful. A tiny mistake can have major consequences.
Use Foreign Languages as Needed
It is increasingly important to have multilingual websites. The greatest demand is for English, but other languages may also be needed depending on the target market. Take Japanese rice cookers, an extremely popular purchase among Chinese tourists visiting Japan. No doubt they will want to do some research before their trip. A Chinese-language product information website would really come in handy.
In the same way, a Japanese-language website is desirable for foreign companies targeting the Japanese market, given the general lack of English understanding in Japan.
In Aichi Prefecture there is a sizable Brazilian population: car factory workers and their families. Shopping centers and other public areas have notice boards in Portuguese as well as Japanese. Translation arises in response to needs. This goes for website translation as well. Those considering it first need to have a clear idea of the purpose and objectives.
Because It's the Internet Era
The Internet makes overseas travel reservations and shopping simple. It's possible to check out a variety of hotels or compare products while sitting at home. Websites are a major point of contact for businesses these days. Website translation services based on solid technical expertise are increasingly in demand for companies expanding abroad.
Related Services
To Contact Us Regarding Our Translation Services
For urgent needs, call:
+81-3-5730-6133