November 28, 2014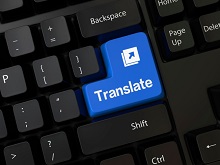 Although a translation is a product, it differs from manufactured goods. As such, it was previously thought that applying standards would not be possible. When you can have multiple translations of a single source document, it is difficult to determine criteria and requirements for quality.
Recently, however, a movement has emerged in the translation industry to try to implement international translation standards. This would result in developing a single set of standards for translation quality, which had previously been difficult to measure. By understanding and applying such international standards, both translation service providers and clients will be able to achieve translations that more accurately align with the purpose of the translation.
What is ISO 17100 "Requirements for Translation Services?" - The Present and Future of Translation Standards
International Organization for Standardization (ISO) is an international body that sets international standards and guidelines. International standards refer to international specifications and norms for things such as product sizes and performance evaluations. Examples include battery sizes (e.g. AA, AAA) and paper sizes (e.g. A3, A4). Such standards help ensure that international trade runs smoothly.
---
---
---
---
---
---
Japanese Translation Agency Arc Communications