March 30, 2015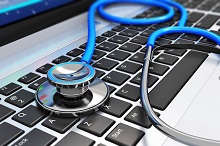 With the rapid penetration of the Internet, global websites for companies have become a matter of course nowadays. Accurate translation of website content is vital. However, what must be avoided at all costs is a situation where global websites end up not getting hits from search engines despite all the effort taken to get such websites up and running. Here we explain about strategies for effective Search Engine Optimization (SEO) when localizing websites and making them multilingual.
Stay Away from Machine Translation
In localization of websites, instead of relying on manpower, recently companies are increasingly choosing to use translation services from the Internet. Machine translation services available on the Internet are improving in quality and are convenient for grasping the general drift of text in various languages. However, from the viewpoint of accurate translation and SEO strategies, we strongly recommend that machine translation is not used for localization.
---
---
---
---
Japanese Translation Agency Arc Communications