April 25, 2016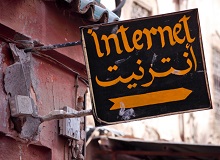 Maybe you are not too keen on studying Arabic because of its apparent complexity, but it is the third most widely used language in the world, after English and French.
With the increasing globalization of business, it is now usual to work across borders. No longer are the language barriers an impediment to business.
Arabic is a language of non-negligible importance for interaction with countries around the world.
Arabic-speaking Countries and Territories
Arabic is used as an official language in 27 countries including non-sovereign territories, mainly in and around the Arabian Peninsula as well as in the North African region north of the Sahara. Also, together with English, Spanish, Russian, French, and Chinese, it is among the official languages of UN organizations. Moreover, the Quran, the central religious text of Islam, one of the three major religions in the world, is written in Arabic. You will see that Arabic, though unfamiliar to the Japanese, is one of the major languages in the world.
---
---
---
Japanese Translation Agency Arc Communications