June 27, 2016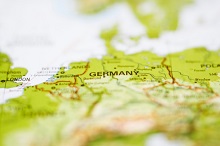 Germany is well known as an environmentally advanced country. The Japanese people are familiar with philosophers such as Kant and Hegel, and thinkers such as Marx, Nietzsche, and Freud. Germany has produced many great talents in the fields of literature, physics, and music as well. The German language is also spoken as the official language of many European countries. This means that an ability to understand German broadens one's range of communication, while at the same time making it possible to deepen one's knowledge in a variety of areas. Let's take a look at some of the appealing aspects of the German language.
Characteristics of the German Language
German is, of course, a Germanic language, and is the native tongue of approximately 100 million people. Like English and Dutch, it is classified as a West Germanic language, so it shares many traits with English. It also has many similarities to the North Germanic languages, Swedish, Norwegian, and Danish.
---
---
---
Japanese Translation Agency Arc Communications