---
---
October 17, 2016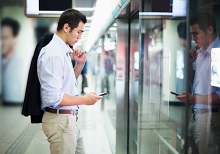 I'm Yucchi. I'm still a rookie, having moved here from another industry last fall. Since I'm new to the translation industry, I have a lot to learn, but I've been studying and also learning all sorts of things from my seniors.
When I talk about working at a translation agency, people tend to assume that I'm skilled at foreign languages. But actually, I'm only able to speak about everyday topics in English--I'm still at a level where I have lots to learn. I'd like to learn more English so that my work abroad goes even more smoothly. Since I work in an environment where I have opportunities to come into contact with other languages as well, I'd also like to learn more about other languages. When I asked my seniors about best methods for language study, they recommended NHK's language programs. NHK's language programs were recommended to me when I was a student as well, but I wasn't very interested then and didn't try them out. But apparently NHK has been working on the content and level of its programs, so that they have become more interesting. So I decided to look into their language programs.
For Little Cost, You Can Choose a Program That Suits Your Interests and Ability Level
When I think about going to an English conversation class, I worry a little about the cost. With NHK's language programs, if you have a TV, radio, computer, or smartphone, then the only cost is that of the textbook. It's great to be able to get started without much expense.
---
---
Japanese Translation Agency Arc Communications