July 25, 2016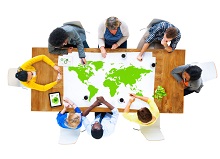 Localization projects require a variety of things to be translated, such as websites and catalogs. However, what must not be forgotten in that process is the naming of products and services. It is necessary to decide whether to adopt the product names and service names applied in Japan for use overseas, or instead to create a new name. Let's take a look at the key points for naming that will prevent the failure of localization.
Avoiding the Pitfalls of "So That's What It Meant?"
When using a Japanese product or service name overseas, it is necessary first to determine whether there are any other words with the same pronunciation as the name, or any local words with similar pronunciation. If there are similar words, it is necessary to check the meaning. If the meaning is unpleasant or not appropriate for the nature of the product or service, it would be wise to consider a different name.
---
---
---
Japanese Translation Agency Arc Communications