August 24, 2015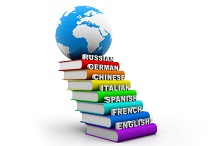 In this era of globalization, a growing number of Japanese corporate websites have pages in other languages, mainly English and Chinese. Depending on their circumstances, some also have pages in Korean, French or other languages. Having nothing but a Japanese-language website may even give the impression that a company is behind the times.
So, is it enough to simply translate the existing Japanese website? Let's take a closer look at the importance of website translation, which can have an impact on corporate and product image.
Multilingual Websites: Why Do We Need Them?
A multilingual website is a must for businesses tapping into overseas markets. Consider the example of a long-established Japanese ryokan (Japanese style inn). To attract overseas guests, in addition to Japanese it needs an English-language website, with room information as a bare minimum. A reservations page and information about the ryokan's history and the house specialties would make it even better. It doesn't matter how popular the place is: having a website only in Japanese suggests that foreign guests aren't welcome.
---
---
---
Japanese Translation Agency Arc Communications