February 23, 2015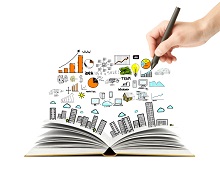 Global companies with large numbers of employees across various countries and cultural regions tend to experience problems with regard to consistency of purpose and information gaps.
The appropriate localization of company newsletters offers an important way to address such problems.
Active use of a company newsletter aimed at internal and external stakeholders can be part of a successful global PR strategy.
Localization of Company Newsletters is Essential for Global Companies
At first glance, company newsletters cannot be seen as absolutely essential, and companies that are tough on costs might regard them as the first item of advertising expenses to cut. But company newsletters serve not only to promote the company's values and business policies; depending on the planning that goes into them they also serve to enhance employees' sense of solidarity with each other and motivation for their work. On this point, it is fair to say that international companies that engage employees embracing diverse cultural values might realize the true value of company newsletters more than would domestic companies that operate within a single cultural region.
---
---
---
Japanese Translation Agency Arc Communications