The 2020 Tokyo Olympics and the Growing Role of Interpreter Tour Guides
February 16, 2015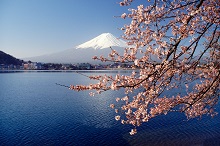 The selection of Tokyo as the site of the 2020 Olympics is bringing renewed worldwide attention to Japan.
This is bringing the "interpreter tour guide" qualification into the limelight.
This article provides an introduction to the profession of interpreter tour guides as well as tips for utilizing interpreter tour guides in business contexts.
What is an Interpreter Tour Guide?
The interpreter tour guide qualification is the only national qualification in Japan relating to interpreting. It is an essential qualification for businesses that provide guide services in foreign languages to tourists who visit Japan. Examinations are now offered not only for English but also for a range of other languages such as French and Chinese, and as at April 2013 over 16,000 qualified interpreter tour guides were registered.
The job of an interpreter tour guide, a professional tourist guide in Japan, is not just to provide general guide services such as escorting tourists to souvenir shops. To ensure that holders of the qualification are able to help tourists gain an accurate understanding of Japan, the examination content covers a range of aspects of the country from general education to Japanese geography, history, industry, economy, politics and culture. They are not just called upon to provide straightforward interpreting services; they must have a deep knowledge of Japan.
Tips on Engaging Interpreter Tour Guides
First, the customer can engage an interpreting company or engage an agency that assigns individual interpreter tour guides on an assignment basis. Of course it is also possible to directly engage a freelance interpreter tour guide. While engaging an agency entails paying a fee, it also offers the advantage of providing an interpreter tour guide with expertise for the relevant area.
Most interpreter tour guides belonging to interpreting companies also work with you as pure interpreters. With their experience built up over a range of interpreting assignments, their skills are likely to be more than ample.
The Key to Obtaining a Reasonable Arrangement with an Interpreter Tour Guide
Even the interpreter tour guides with abundant linguistic skill work in a wide variety of settings and there are considerable variations in their remuneration. A VIP from a foreign country would be assigned with a very experienced guide, whereas for a foreign friend who just needs some help while sightseeing a rookie guide would be quite adequate. Appropriately tailoring the guide to the task can help contain costs.
Guides' fees vary according to the content of the required work, and higher fees tend to apply to certain hours of work such as early morning and late at night. By appropriately tailoring the conditions of the assignment such as the content, the hours to be worked and the caliber of the interpreter, a reasonable deal can be obtained.
Summary
The number of qualified interpreter tour guides can be expected to increase in the future, and their fees are also likely to increase. The key is to intelligently tailor the assignment to the requirement. In hospitality for example, guides need to have a range of skills, but not all of these are covered by the relevant qualifications and examinations. Being able to establish friendly rapport with customers and guests who do not speak the local language is a valuable skill in that sector.
Related Services
To Contact Us Regarding Our Translation Services
For urgent needs, call:
+81-3-5730-6133