December 22, 2015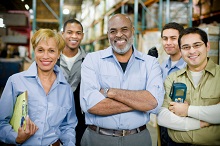 In Japan, foreign workers have been increasing over the years. They are working in a variety of fields and industries, and are playing increasingly significant roles.
On the other hand, problems between foreign employees and Japanese employees have been increasing because they have different attitudes toward work. Thus, it is important to provide foreign employees with an understanding of employment regulations, so-called "office rules", which form a basis for common understanding of work. This article describes the need to translate employment regulations to establish good relationships with non-Japanese with various cultural backgrounds as well as to create a comfortable working environment, and some important points to keep in mind when you are translating these documents.
Relation Between Employment Regulations and Foreign Workers
You must establish employment regulations if you have 10 or more employees, according to the Labor Standards Act. This also applies to the case when you hire foreign workers. In the regulations, rules about starting and ending time of work, days off, wages and resignation must be described. If you set rules also on retirement allowance, special wages, safety and health, they must be described, too.
---
December 14, 2015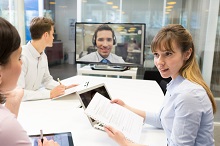 At the end of May 2014, Microsoft released a test version of a translation software for Skype, a tool for translation of spoken words in voice calls into audio and text output. It helps us communicate more easily with people who speak different languages.
The technologies of language translation and voice recognition have remarkably improved, and there are many machine translation services nowadays. So, how would these technologies affect language translation and localization in business contexts?
Japanese Translation Agency Arc Communications
For urgent needs, call:
+81-3-5730-6133