January 25, 2016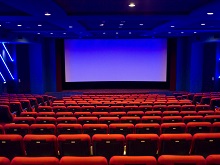 The Disney film "Frozen" was localized the world over, including in Japan, where it drew a huge audience. The title tune "Let It Go" became a megahit here, the English original and the Japanese-adapted version alike, even to an extent that non-viewers of the film can hum the song. In fact, many people in Japan reportedly watched "Frozen" at least twice; they saw it in both Japanese-subtitled and Japanese-dubbed formats, a testimony to the great quality of the localization of the film.
The success of "Frozen" in Japan cannot be explained without reference to the superb translations made for the film. Let's take a look at the hard work and effort dedicated by the translators.
Film Translation is Different from Document Translation
All films, including "Frozen", have a script written in the original language. So you might think that all you have to do is to translate the script, but things are not that simple, because film translation requires an approach different from that for document translation.
---
---
---
Japanese Translation Agency Arc Communications