January 30, 2017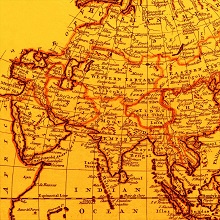 Hello, I'm Yosshi. I entered the translating business two years ago, dreaming of an international career. Since then, every day I keep discovering more about the ever-fascinating world of translation.
The other day on television, I saw a woman allegedly from Georgia, recount her experience of a recent internal conflict. I was puzzled, because for me, Georgia was a state in the U.S., so her Russian-like features and narrative of internal conflict seemed out of context. So I looked it up, and discovered that "Georgia" was the new name for the country referred to as "Gruziya" in Japanese. Upon doing some more research, I found that Georgia was a relay point between Asia and Europe, and is in the top ten of the World Bank's Ease of Doing Business Index. With my interest piqued, I decided to search more about Georgia and its language.
The Past and Present of Georgia - A Rapidly Improving Platform for Internal and External Business
Georgia is situated next to Russia, and also shares borders with Turkey, Armenia, and Azerbaijan, with its west coast facing the Black Sea. Making use of its advantageous location between Europe and Asia, it is developing as a relay point for cargo trade. It seems that in ancient times, silk from China passed through Georgia while being traded on the Silk Road, and was taken to various regions around the world.
---
---
---
---
Japanese Translation Agency Arc Communications