Familiar Yet Unfamiliar Video Translation
February 2, 2015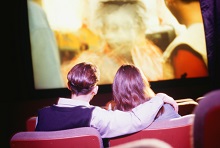 In our lives, we are so familiar with European movies, Japanese anime or Korean dramas and other overseas films and dramas that they do not seem any different from English-language productions. Video translators are essential for these works to be widely enjoyed abroad. In recent years, the term "video translation" has become widely known and it is becoming a popular field of translation. Let us discuss the distinguishing characteristics of this video translation.
Types of Video Translation: The Distinguishing Characteristics of "Subtitling" and "Dubbing"
Video translation covers a wide range of fields, such as news and television programs as well as video games and promotional videos for companies. There are two main methods of translation: "subtitling" and "dubbing."
"Subtitling" has space and time constraints
"Subtitle translation" involves translating the original video into subtitles in such a way as to fit them within limited time and space constraints (number of words or characters). This requires producing a translation suited to a limited time interval and designated subtitle space, with consideration given to the number of words or characters that viewers can follow. The translated subtitles also have to have content that will synchronize with the scene.
Subtitles usually have two rows of text and are between 30-60 characters in length. The size of the space in which the subtitles are displayed determines the number of characters and rows the subtitles can have. The time limitations for which a subtitle can be displayed within a scene are largely controlled by the length of time in which the characters are speaking. In dialog scenes, the number of characters in the subtitles can be increased, because the longer the interval for the dialog, the longer the time in which the subtitles can be displayed. The subtitles have to be summarized for shorter dialogs, since the words spoken by either party in the dialog can only be displayed for several seconds. Translating within these limitations is characteristic of subtitle translation.
The most laborious part of subtitle translation is setting the timing and time codes. Time codes are a format that quantifies the change from one scene to another. Where there are no time codes in the original, the time codes must be set manually to match the timing of the characters' lines. For example, subtitling a 20-minute video would take a few hours to translate and then several times longer to set the time codes.
"Dubbing" is completely unlike "subtitling"
On the other hand, while "dubbing" may seem similar to subtitling, the process is completely different. The distinguishing characteristic of dubbing is that the viewers have no knowledge of the original. In order not to seem unnatural, the translation must be the same length as the original. Another approach is to either make the translation slightly longer or to have dubbing even while the characters are not talking.
Dubbing is said to be simpler than subtitling in several ways. First, there are no space constraints such as there are when displaying subtitles. Next, since the original soundtrack is removed with the dubbing, the translation can focus on matching what the characters are saying. This makes it possible to make significant changes to the original, providing a greater degree of freedom. When localizing anime, even the character names and cultural characteristics are sometimes altered to produce a dubbing that is more suited to the local region.
Knowledge and Skills Required of Video Translators
Whether subtitling or dubbing, video translators need to have a broad range of knowledge to be able to work with videos on any topic. For example, translating productions set in courts, police stations or hospitals requires a lot of specialized terminology and knowledge.
Even daily conversation contains many buzzwords, colloquial expressions and implicit meanings. Accordingly, a depth of understanding of the cultural background and customs of the place in which the original film was produced is required.
Furthermore, if video translators cannot perform both subtitling and dubbing, they cannot fulfill their duties as video translators. They have to have the skills to respond flexibly to any translation request.
Summary
As overseas films have gained popularity in recent years, there has also been an increase in a wide variety of highly specialized productions set in courtrooms, police stations, medical facilities and other settings. Video translators have to be able to work flexibly across a wide range of areas and also work with two very different translation methods - subtitling and dubbing. The impact video translators have on us is increasing day by day. This field of translation will continue to gain further attention as it grows.
Related Services
To Contact Us Regarding Our Translation Services
For urgent needs, call:
+81-3-5730-6133