Leveraging Translation Memory Tools to Improve Translation Quality
December 2, 2014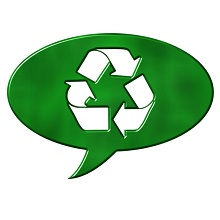 Broadly speaking, translation support tools can be divided into two categories: translation memory and machine translation.
If you want to efficiently produce high-quality, consistent translations, translation memory tools are the answer. Translation memory tools store translations in units of sentences or phrases called "segments", and the stored translations can be reused whenever the same or similar sentences appear again.
With machine translation tools on the other hand, you simply put in the text you want translated, and the software automatically translates it for you. While convenient, this type of translation software does not take into account the context of the source text and the resulting translation tends to be unnatural and awkward. So it should be used only for reference purposes.
Ever-evolving Translation Memory Tools
There are several translation memory tools on the market today but it is SDL Trados, developed by German company Trados, that has perhaps had the most significant impact on the translation market in Japan. Today many other companies are developing memory tools with their own unique features seeking to improve user-friendliness, and we look forward to seeing what comes next.
Translation memory tools create a database so you can reuse previous translations, making it ideal for translation projects with a large amount of content. When the same phrases or sentences are repeated several times, you can reuse the stored translations. Take translating manuals for example. Manuals need to be revised each time a new product model is released. While they contain a large amount of text, only some parts are new, so translation memory tools prove very useful.
The Advantages of Using Translation Memory Tools―Low Cost & Fast Turnaround
Using translation memory tools can facilitate consistent quality and decrease costs by improving productivity. Instead of having to manually copy and paste each time identical content appears, the software does it automatically, thereby saving time for translators. And since the amount of content in a translation that can be reused will affect the cost, translation memory tools can help cut costs significantly in high volume projects that have a large amount of reusable translation data. Furthermore, as long as you have previous translations in the translation memory, you can maintain consistency even if a different translator takes over the project.
Translation software can analyze how much of the content is reusable, so when ordering translation services, it is a good idea to prepare previous translation data and discuss with the translation service provider whether using tools will be effective.
The Impact of Translation Memory Tools on Translators
With the increased use of translation memory tools, professional translators are expected to constantly develop their technical knowledge and keep up their proficiency with translation software. In the past all that was expected of a translator was that he or she understand the source and target languages and have good writing skills in the target language. Recently, however, translators are also expected to be highly proficient in the latest software as well. The ability to work with and use these tools skillfully is a quality required of translators today.
Pursuing Translations that Meet Needs
The translation industry is continuously exploring ways to provide high quality translations at low cost. In translating a text from language A into language B, a wide range of customer needs come into play - from final quality control, to delivery time and costs. While translation support tools are a great benefit, human eyes and hands are essential in producing translations that meet client needs.
Related Services
To Contact Us Regarding Our Translation Services
For urgent needs, call:
+81-3-5730-6133