The Best Way to Choose a High-Quality Translator
December 22, 2014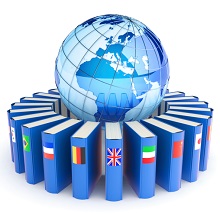 When reading a translated document, have you ever wondered, "Who translated this?"
When a translation is done by a translator who is a native speaker of the target language, the result is a high-quality, natural text representation. Sometimes a Japanese translator is required to provide a deeper understanding of the Japanese source text.
Let us outline the points to consider in order to select the best translator on a case by case basis.
Choosing the best translator for the task
First of all, the most important thing to consider is the target language and the target field. This is because translators also have their particular specialties and fields of expertise. For example, Japanese to English pharmaceutical translations, Spanish industrial translations, English to Japanese contract translations, etc.
There are also two major varieties of English: British English and American English; an American translator trying to produce a British English translation may sound contrived. Care is needed for Spanish as well, as translators vary depending on if they are working to an audience in Spain or in Latin America.
Translation style also varies from person to person. Some translators are better at making more liberal translations that are easier to read, while others translate as faithfully to the source text as they can. Accordingly, you need to consider factors such as the style you want for your translation and what purpose the translated text has to serve in order to choose the best translator for the task.
The difference between Japanese translations and native translations
Fundamentally, translations should ideally be done by a translator who is a native speaker of the target language. In other words, Japanese to English translations should be done by a native-English translator who understands Japanese, resulting in a natural and polished English document. However, a native translator is not always the best in every case. For example, documents with highly specialized content or deeply traditional or cultural content should probably be translated by a Japanese translator. In such cases, a native translator would take charge of the revision. The native translator can polish the document by checking the translation content as well as amending it with more natural expressions and wording specific to the target language.
What all good translators have in common
What are the requisites that make a good translator? While the ability to consistently provide high-quality translations goes without saying, let us examine the common factors that give you the sense that you can "confidently leave it with this translator".
1. Easy to communicate with
They provide a fast response to your query, advising whether or not the job can be accommodated. They have the ability to quickly and easily accommodate changes, etc. during the project.
2. Punctuality
They do not overestimate their own capabilities (speed/capacity). Therefore, there will be no deal-breaking late deliveries.
3. Clear specialties and fields of expertise
They will clearly specify their strengths, e.g. English to Japanese contract translations or research.
Selecting the best translator on a case by case basis is the first step towards high-quality translations.
To select the best translator
Translators are chosen for the task. In other words, it is very important to clearly convey the content, intended purpose, preferred style, etc. when requesting a translation. This will lead you to the best translator from all those out there, as numerous as the stars.
Related Services
To Contact Us Regarding Our Translation Services
For urgent needs, call:
+81-3-5730-6133