What Do You Need to Produce High-Quality Translations?
October 3, 2014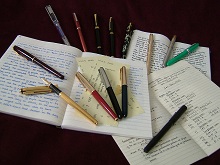 Growth in globalization has been boosting demand for translation services. Japan is not an exception to this trend. With a very large number of translation agencies competing in it, the Japanese market sees materials of all fields translated in a wide range of language pairs everyday. And all these agencies operate with the same ultimate goal: provide high-quality translations.
In this blog post, we will take a close look at the steps translators need to take and the qualities they need to have to produce excellent translations.
1. First Essential Task: Preparation
The first part of preparation involves reading the source document until the end to comprehend its content. Then, the translator needs to research related materials, reading documents written about the topic in the target language, checking the terminology used, and collecting background information. By taking this step, the translator will be able to clarify any questions he or she might have had when first reading the source document and to gain a deeper understanding of its topic. In addition, this preparatory step will enable the translator to pick up keywords to focus on during translation.
2. Respecting the Author's Intention, Keeping the Reader in Mind
It is critically important for translators to have the ability to accurately and thoroughly understand the source material. Not only do they need to grasp what the author of the source material wishes to communicate, but they also need to have a clear understanding of the writer's style. Another important task for translators to produce high-quality translations is for them to pay attention to the genre to which the material belongs as well as the writer's stance on the subject, and select appropriate terminology and expressions in the target language to translate the material.
Translated materials should read naturally and smoothly for the reader. To produce such translations, translators need to maintain consistency in tone and style throughout the text, keeping in mind the target audience and what the material is for.
Translators' job is to accurately convey to the reader what the author intended to communicate.
3. Writing Skills Required of a Translator
Another important quality of a good translator is the skill to write in a way that draws in the reader and the ability to accurately reproduce the text in the target language without losing any of the original meaning. To maintain these skills, translators need to read in the target language on a regular basis so they can build their vocabulary and learn new expressions while honing their writing abilities necessary to produce high-quality translations.
Summary
Translation is a far more complex job than it is popularly perceived. Producing quality translations requires research, reading, and writing skills among many others. After all, that is what makes translating all the more interesting.
Related Services
To Contact Us Regarding Our Translation Services
For urgent needs, call:
+81-3-5730-6133