Four Tips on Translating Technical Manuals
October 6, 2014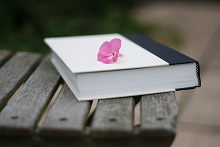 In today's world, businesses and individuals trade a vast range of products on a global scale. This creates a constant stream of demand for translation of technical manuals (user guides) that come with those products. Unless translated properly, these technical manuals have the risk of ending up as nothing but an indecipherable collection of jargon. In this blog post, we will give you four tips on translating technical manuals effectively.
1. Verify Translators' Abilities!
First, confirm that the members of the project team (e.g., translators, editors, and proofreaders) tasked with a technical manual translation have adequate experience and skills necessary to translate the assigned documents. In addition to translation experience, whether the members have actual work experience in the field in question and how knowledgeable they are in the target language and culture are also essential factors for producing good, accurate translations. Another important point is how familiar the members are with the latest terminology of the field in question.
2. Clarify Requirements
When requesting a translation, it is important to clearly outline your requirements. When is your requested deadline? Do you need the entire manual or only parts of it translated? Clear requirements will enable your translation agency to provide you with a more precise quote and timeline.
3. Use Words as They Appear on Products
In order to prevent confusion of product users, words that appear on the actual product should be rendered the same way in the translated manual. When requesting a translation, you should communicate to your translation agency which words in the manual need to be kept in the source language.
4. Check Manuals Translated in the Past
Go over the past technical manuals your company has translated. This will be an important step to achieve consistency between translations in terms of terminology and other aspects. If a translation memory is available from past translation projects, it can be used to ensure accuracy and consistency in the new translation and to reduce translation cost. If your company does not have a translation memory yet, request your translators to make one for you.
Summary
Translating technical manuals requires translation skills and a high level of expertise in specialized fields. In addition, manuals need to be translated while considering a number of key points to ensure user-friendliness. We hope that you will take this opportunity to review your company's process for translating technical manuals, using the four key points we outlined above as a reference.
Related Services
To Contact Us Regarding Our Translation Services
For urgent needs, call:
+81-3-5730-6133