Four Common Mistakes Made by Businesses Entering International Markets
October 8, 2014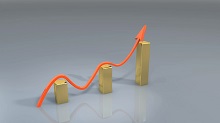 Riding on the wave of globalization, many Japanese companies are seriously considering the idea of entering markets outside Japan. Given how crowded their home market is, such moves to invest in international markets are perhaps an inevitable development. However, it may be the case for many companies that they have no clue of where to start, even if they actually decide to go global. In this blog post, we will take a look at four common mistakes made by companies entering international markets.
Mistake #1: Poor translation
One of the critical points for your business to achieve when venturing overseas is to effectively raise awareness of your company's products and services among target consumers of their new market. That is why it is not a good idea to ask someone who studied a bit of the target language in college to translate materials required for business in the new market. The important thing is to assign a professional translator who not only possesses excellent language skills but also has work experience and expertise relevant to your business.
Mistake #2: Botched localization
Another key point is to become familiar with the local custom of the new market. Fully localized products will give local consumers a sense of familiarity. Consumers will be ready to accept those products just as they do local products.
Mistake #3: Lack of understanding of laws and regulations
Laws and regulations that are different from those in Japan can pose difficulty to many Japanese businesses venturing overseas. Businesses should pay extra attention to areas including intellectual property rights, health and environmental standards, taxation systems, customs duty, language, consumer protection laws, and payment rules in the target market.
Mistake #4: Inadequate market entry plans
Even if your company feels confident about entering an international market with a business plan that has produced results at home, that plan will not achieve success overseas unless it meets the local needs. An important key to success is to include in your team professional translators, sales experts, and people who are familiar with the local business situations, while setting a mid- to long-term financial plan in advance.
Summary
We have looked at four common mistakes companies make when entering an overseas market. Despite what it may seem, these errors are all preventable with adequate preparation. Currently, businesses competing in international markets range from high-quality to low-quality. This means any company may get the chance to achieve success. Perhaps the key for businesses to be successful in a new market is to learn from the mistakes of those that went before them.
Related Services
To Contact Us Regarding Our Translation Services
For urgent needs, call:
+81-3-5730-6133