Is a Multilingual Environment Conducive to Producing Hollywood Stars? Can Japan Make Progress on Multilingual Education?
October 10, 2014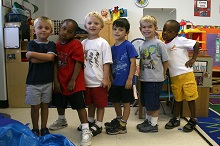 Hollywood stars do not only come from the U.S. but from all around the world. For those non-American talents to achieve their success, there is no doubt that their language abilities have played a big role in addition to their acting skills and appearance.
What types of environments, then, are conducive to developing talented, multilingual individuals?
Multilingual Environment Created through International Marriages
Actress Milla Jovovich, who is also popular in Japan, was born to a Montenegrin father and a Ukrainian mother. So Milla speaks eloquent Russian and Serbian in addition to English. Likewise, Viggo Mortensen has a Danish father and an American mother and is fluent in both English and Danish.
It is often said that the family is the first society that any of us ever know. That is why growing up in a bilingual home enables children to naturally learn to speak multiple languages.
Multilingual Environment at the Country Level
Canada has two official languages, English and French. In Saudi Arabia, English, though not the country's official language, is as widely spoken by people as Arabic, which is their official language. There are other cases in which people who speak minority languages learn majority languages out of necessity, or people of the dominant group of a country's politics and economy to be multilingual by default. So there are some countries where multilingualism has taken root at the national level.
Multilingual Education in Japan
According to the 2012 EF English Proficiency Index, the country with the highest English proficiency is Sweden, followed by Denmark, the Netherlands, Finland, Norway, and Belgium. Member states of the European Union (EU) hold the top 11 spots. In this survey, Japan placed 22nd out of 54 countries. On a side note, low proficiency countries include those in Asia and Africa as well as relatively poorer nations.
EU countries have set a goal of educating their citizens to learn to be proficient in two more languages other than their native tongue. To achieve this goal, they are taking a variety of measures to strengthen people's language abilities. The survey results we looked at earlier indicate that Japan's English-language education has not been as effective as foreign language education in the EU. But in October 2013, Japan's Ministry of Education, Culture, Sports, Science and Technology announced that it would move up the start of English education in elementary school. The goal of this policy is to teach basic English to children earlier in their education and develop them into individuals who can play an active role globally. We look forward to this policy change making positive effects on Japanese people's English-language proficiency.
Summary
In some countries, people have a relatively easier time learning multiple languages because of the social environment or the fact that more couples are in cross-cultural marriages. In contrast, Japan still does not have an adequate environment for people to naturally learn to speak multiple languages. However, the country is taking note of the importance of English education and introducing specific measures to address the need. So someday, a multilingual environment may take root in Japan as well.
Related Services
To Contact Us Regarding Our Translation Services
For urgent needs, call:
+81-3-5730-6133