What do you Need to Work as an Interpreter for the 2020 Tokyo Olympic Games?
October 20, 2014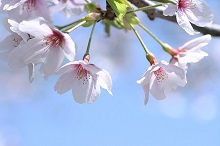 Tokyo was selected to host the 2020 Olympic Games, which would likely have immeasurable effects on the economy. Included in these economic effects are, of course, more jobs for interpreters and translators. Today, we look back at the history of interpretation and see what makes a professional interpreter.
The Major Event that Established Interpretation as a Profession in Japan
Now an integral part of international society, interpretation is known to have gained worldwide recognition as a profession for the first time owing unexpectedly to the military tribunals after the Second World War. Back then, interpretation was a profession yet to be known to most Japanese people.
It was at the 1964 Tokyo Olympics that interpretation gained nationwide recognition in Japan as a profession. In communicating with the numerous athletes and tourists from abroad that this global event gathered, the Japanese people recognized the importance of interpreters who bridged the languages. The demand for interpreters has since increased dramatically in Japan.
Demand for interpretation in Japan now arises in fields of greater variety than ever in this age of increasing globalization. And now with Tokyo set to host another Olympics, we can expect interpreters to play major roles involving the numerous tourists from abroad and in a variety of scenes.
What Makes a Professional Interpreter?
So, just what are professional interpreters who play major roles in varying scenes like this?
A common standard in the U.S. encourages an individual aiming to become a professional interpreter to obtain public certification, gain job experience, and then acquire expertise in a particular field. Japan offers national certification to the job of a Licensed Guide. Anyone with this certification can offer and charge for guide services to tourists from abroad.
But there are no particular certifications required to be an interpreter for conferences and meetings. Instead, the individual needs a variety of different skills, including high linguistic proficiency, knowledge on the cultures involved and expertise on the subject field of interpretation. Professional interpreters are experts with a multitude of quality skills.
Summary
The Tokyo Olympic Games would be a major international event that would give the Japanese economy an opportunity to break out of its recession. The Games that would draw numerous people from around the world would be a stage for professional interpreters with quality skills to play integral roles in.
Related Services
To Contact Us Regarding Our Translation Services
For urgent needs, call:
+81-3-5730-6133