Demand Heightens for Translators! A Thorough Analysis on Why
October 28, 2014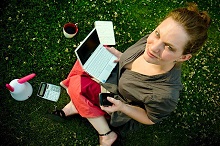 USA Today reported that translators and interpreters ranked fourth among jobs in the U.S. that had grew most in demand during the past ten years. Employment for translators and interpreters increased by 171% from 2002 to 2012 at an increase of about 32,000 jobs. The U.S. Department of Labor estimates that jobs in translation and interpretation services would further increase by about 25,000 by 2020.
The heightened demand for translation services is seen not only in the U.S. but in Japan today as well. What are the reasons to this trend?
Why Translator Demand is Increasing in the U.S.
1. Ethnic Diversity
One of the factors to translator demand heightening in the U.S. is in the nation's growing ethnic diversity. States that border Mexico are particularly seeing the increase of the Spanish-speaking population, requiring schools and government institutions of many states and autonomies to seek translation services.
And U.S. companies, regardless of their size, hire employees with a variety of native tongues to many of their workplaces. Personnel with translation skills are treasured everywhere in order to communicate with these employees.
2. Business Expansion Overseas
Another factor is the increase in global corporations that have business partners and clients overseas. Companies expanding their business overseas need to communicate in a foreign language to run their business smoothly. Major corporations that operate on a global scale particularly need multilingual translation.
The Effects of Increased Translator Demand
In response to this increased demand in the U.S., the State of North Carolina strongly encourages students to major or minor in a foreign language. The state also has many higher education institutions for foreign language studies, offering students a supportive environment to continue their studies.
It is also known that the technical field offers the most income in translation and interpretation. This tends to lead students in the science, technical, engineering and math majors to study language in order to differentiate themselves from others. Employers also favor talents with overseas experience or language proficiency, who are likely promoted faster as well.
We see from these circumstances that translation skills are highly valued in the U.S., and the society recognizes the importance of studying language.
Translator Demand in Japan
Demand for translation services is heightening in Japan as well.
Due to the effects of declining childbirth, Japan is unlikely to obtain enough future labor force within the nation alone. The effect also raises concerns of a decline in population. Less labor force and consumer population would pose serious impact on corporate management in Japan. This would lead businesses to expand their operations to overseas markets or to employ workers from overseas.
This is where demand for translation services would arise. A company would need to translate its products when it enters an overseas market and work operation manuals when hiring foreign workers.
Summary
Demand for translators is rising in the U.S. owing to its increasingly multinational population and business globalization, and numerous fields of business are recognizing the importance of translation skills. Japan, facing serious drop in childbirth, would also see demand for translation services continue to grow in the future.
Related Services
To Contact Us Regarding Our Translation Services
For urgent needs, call:
+81-3-5730-6133